Proposal Resources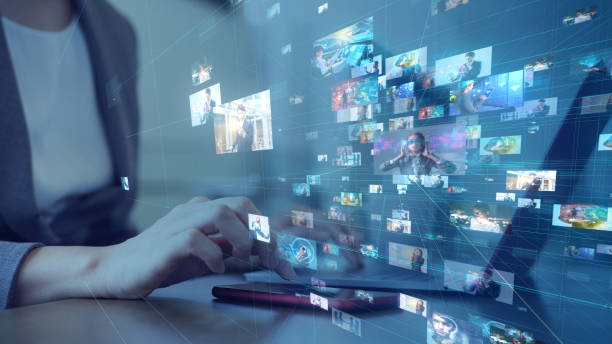 The sections below contain information to help develop your grant proposals.
Contact adro@seas.upenn.edu to request proposal samples from an archived submission.
Additional resources can be found at our Office of Research Services (ORS) |  Proposal Development User's Guide
Find Funding
The ADRO office maintains a Funding Resources page which provides a quick at-a-glance list of select opportunities considered to be of interest to our researchers.
Grants.gov lists federally funded opportunities with many filtering options.
Faculty and staff have access to SPIN via PennERA.
After logging in, click the "Find Funding" link at the top of the page.

Vision & Mission Statements
Center, group, and some individual calls for proposals ask the proposer to describe (more or less explicitly) the vision and mission of the proposed activity. Articulating and consistently describing the proposed vision and mission is often good practice to make a clear and compelling argument. Vision and mission statements are not the same.
Vision Statement: a short/one-sentence aspirational statement that articulates what the Center/group/organization would like to achieve or become in the future
Mission Statement: a short/one-sentence statement that articulates what the Center/group/organization would focus on today and what it will do.
View an example here.
Heilmeier Catechism
George H. Heilmeier, a former DARPA director (1975-1977), crafted a set of questions known as the "Heilmeier Catechism" to help Agency officials think through and evaluate proposed research programs.
What are you trying to do? Articulate your objectives using absolutely no jargon.
How is it done today, and what are the limits of current practice?
What is new in your approach and why do you think it will be successful?
Who cares? If you are successful, what difference will it make?
What are the risks?
How much will it cost?
How long will it take?
What are the mid-term and final "exams" to check for success?
Biographical Sketches
Biographical Sketches differ by agency, however, some of the general information to include in Biographical sketches include:
Summary of your qualifications (usually the first page of your CV)

Professional Preparation
Appointments

Selected products related to your proposal
Selected significant products
Synergistic activities
---
The links below navigate to sponsors' websites containing information, policies, resources, and templates for preparing your biosketches for your proposals.
NIH
NSF
Department of Defense (DOD)
Science Experts Network Curriculum Vitae (SciENcv)
SciENcv is an additional resource developed to allow researchers to prepare biosketches that can be used in proposals submitted to any of the organizations listed above.
"SciENcv is being built by the National Center for Biotechnology Information (NCBI) at the National Institutes of Health under the aegis of an interagency workgroup composed of members from the Department of Defense, the Department of Energy, the Environmental Protection Agency, the National Institutes of Health, the National Science Foundation (NSF), The Smithsonian, and the United States Department of Agriculture."
SEAS Research Facilities
Narratives about our core research facilities can be accessed via the links below.  These narratives can be used to complete the shared facilities sections of your grant proposals.
Biomedical Research Core Facilities (coming soon)
LRSM Labs & Facilities (coming soon)
Mechanical Engineering and Applied Mechanics
(MEAM) Labs & Facilities (coming soon)
Data Management Plan
While the requirements of each funding agency are different, here is a list of some common elements:
What types of data will you collect?
In what format will your data be stored, and how will you make it understandable to future users?
What policies and procedures do you have to allow sharing and re-use of your data by others?
How will your data be archived and protected, and for how long?
These links navigate to sponsoring agencies' policies, resources, and templates for data management plans:
NIH | NSF | DOD | DOE, DOE – EERE
The university also provides resources to assist with developing your data management plan:
Data Planning and Management | Recommended Practices | DMPTool
An example of a data management plan can be viewed here.
Postdoctoral Mentoring
The Office of the Vice Provost for Research (OVPR) provides an overview of the responsibilities and expectations when mentoring postdocs.
Some key excerpts are:
In consultation with the applicant, develop an Individual Mentorship Plan (IDP) shortly after the fellow's arrival on campus. The scope of the mentoring plan should be appropriate given the evolving circumstances of the campus life during the pandemic.
IDP should define expectations for scholarly work to be completed
IDP should include a timeline for implementation of the Fellow's proposed goals or plan
Sponsoring Agencies Resources for Post Doc Mentoring:
You can find an example of an IDP from the Perelman School of Medicine's Biomedical Postdoctoral Program here.
Proposal Submission Instructions
All proposals must be submitted to Penn Engineering Financial Services (PEFS) – Research Services department 7 business days before the sponsor's deadline.
To begin your proposal development process, complete the Proposal Intake Form.
Principal Investigators preparing to submit proposals to sponsors for consideration should adhere to the following timeline:
15+ Business Days Prior to Sponsor Deadline
PI notifies the Pre Award team of your intent to submit a proposal
13 – 14 Business Days Prior to Sponsor Deadline
Staff will be assigned to manage the process. Draft the budget and the budget justification

7 Business Days

 Prior to Sponsor Deadline
Finalize budget and budget justification
6 Business Days Prior to Sponsor Deadline
PIs and assigned staff work on all required documents for proposal submission
 4 – 5 Business Days Prior to Sponsor Deadline
Provide assigned staff with all finalized proposal documents to upload to PennERA
3 Business Days Prior to Sponsor Deadline
Proposal in its final form sent to ORS to review. ORS feedback addressed
Review this document for a more detailed outline of the submission process.
Proposal Archives
Researchers can request an archived copy of a previously funded proposal to use as a reference when developing your proposal.
To request an archived proposal, email the ADRO office and include a synopsis of your project and include the sponsor's call. ADRO will identify a proposal similar in scope and request permission from the PI to share it. Note that financial information will be excluded from any shared proposals.
Any archived proposal shared with a researcher is solely a resource and must be kept confidential.